Introducing Ona Form Builder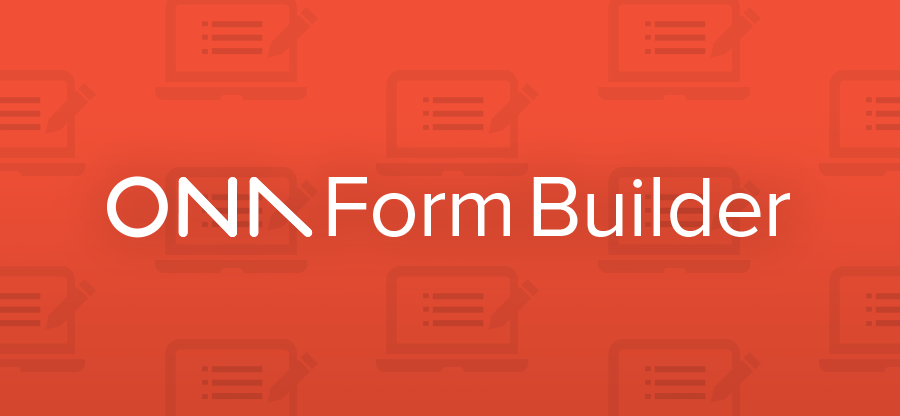 We are thrilled to introduce Ona Form Builder today. XLSForm authoring can be challenging. In response, we have added an online form builder that lets you design Ona forms that include features like ODK question types, form logic, and validation rules. Ona Form Builder is built off an open-source form builder from Kobo.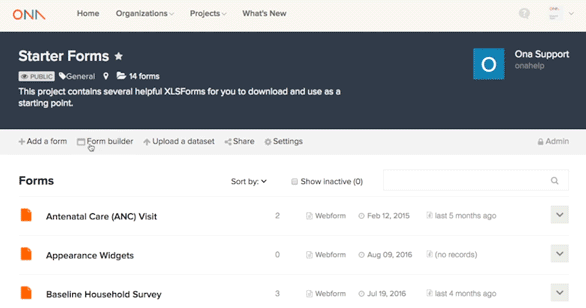 Using Ona Form Builder
You can access the form builder on your project page, next to where you upload XLSForms. When you click on the Form builder button, a new window will open with a WYSIWYG interface that lets you quickly build and preview a form — no coding required. Read the Ona Form Builder Guide on the help site for a detailed overview.
Limitations of version 1
For this initial release, the form builder can only be used to create new forms. This means you can't edit a form using form builder and you can't edit forms that were authored using XLSForm. We realize this is extremely important for many workflows, so we're currently working on it.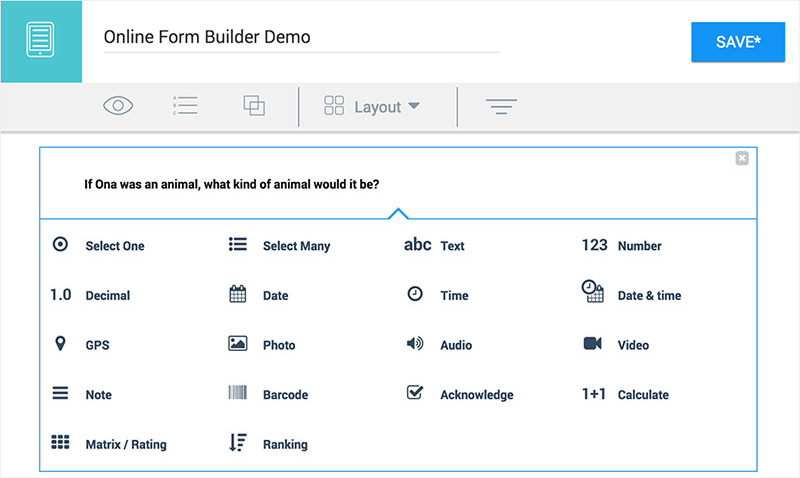 Question types available in Ona Form Builder
What's next for the form builder
Our next focus will be building online editing into the form builder. Beyond that, we've already heard some great ideas for next steps. We especially liked the idea of an offline form builder that could potentially check for errors. Is there something you'd like to see? Please let us know at info@ona.io.