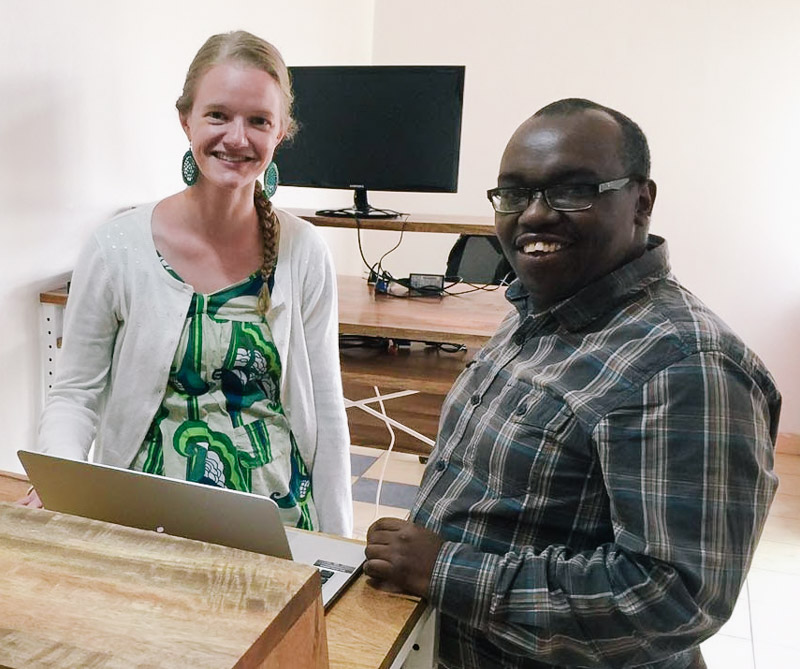 We are happy to introduce Megan Schroeder and Henry Ng'enda, the new members of the Ona team.
Megan is taking over from Sylvia Musula as our new support and M&E manager, handling client projects, and overseeing the support team. She has a degree in biomedical engineering from the University of Minnesota and a Master of Public Health from Emory University. She is also fluent in both written and spoken Swahili, which she learned while carrying out a Peace Corps project in Tanzania a few years back. Megan has an aptitude for leveraging technology for M&E projects and brings on board a wealth of experience in project development and evaluation. When she's not delivering world class support to our users, Megan enjoys listening to bongo music or reading a good book.
Henry has joined us as a software engineer for the Ona platform. He is extremely passionate about developing automated systems that address people's daily challenges. Henry has a bachelor's degree in commerce, and holds a master's degree in information systems from the University of Nairobi. He has joined to strengthen the development team and extend Ona's backend. When he's not building software for change, Henry enjoys reading about new tech advancements and spending time with his family.