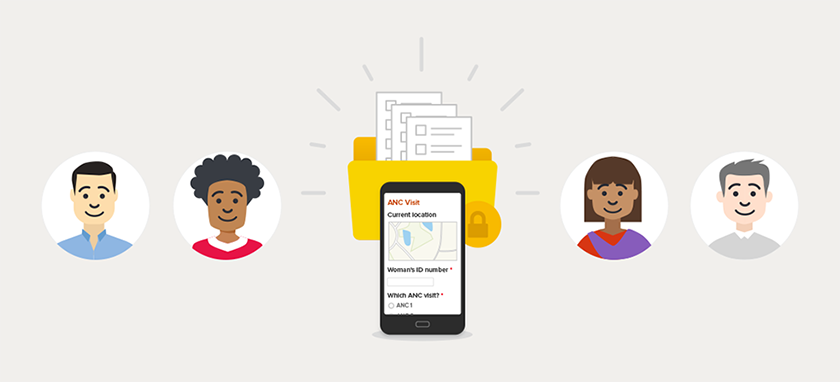 This post will tell you everything you need to know about creating, sharing, managing, and getting the most out of your projects in Ona.
What is a project?
In Ona, a project is where your related forms and data are stored. Projects can hold as many forms and data as your plan allows. When you first log in to Ona, your home page displays a list of all of your projects as well as any projects that have been shared with you (more on that later). If you used the old version of Ona, then you probably noticed that when you first logged in to the new Ona site, all of your existing forms and data were automatically placed into your first project, which was called [Your username]'s Project. Don't worry! You can always move your forms and data into other projects later on.
Creating a project
From your home page, click on the New Project button. Select the project owner from the dropdown. If you are a Project Manager or Admin on an organization account, you can select the organization account to be the project owner. Type in the project name and select a Category from the dropdown. Once you create the project, it will appear in your project list and you can start uploading forms to your project.
Hint:
Star any projects that you visit often. They will show up in your Favorites tab!
Forms
Any forms within a project take on the permissions of the entire project. Only a project admin can upload, replace, move, or delete forms in a project. To learn more about managing forms, visit our help site.
Project sharing
As the project owner, you can control who has access to your data by sharing your project with other users. All forms and their data take on the permissions of the project they are in. Projects can be public or private. Public projects are findable and viewable by anyone; this includes all of the project's forms and data. To restrict project data to a specific group of people, make the project private, and then share the project with specific users and assign permission levels to them.
We created project permission levels keeping the traditional roles of data collection projects in mind. The project admin or owner has complete control over the project and its forms and data. A data manager can be given Can Edit permissions, which allows them to edit existing submissions. Data collectors, also known as enumerators or assessors, can be given Can Submit permissions. They will be able to download the forms to their devices and submit data. For project stakeholders or additional project staff who might simply need to view or monitor data over time, the Can View and Can view and download permission levels will come in handy. Visit our help page for more details on these permissions levels.
Hint:
For larger, complex projects that are managed by multiple people, create an organization account, which allows more than one admin role on a project.
ODK Collect settings
With the addition of project sharing and role-based permissions, we revisited the way that users configure their platform settings in ODK Collect. On the old Ona site, users were accustomed to typing in https://ona.io/[their-ona-username] in the ODK Collect url server settings. This essentially allowed anyone to download your forms (and submit data) just by knowing your account username. If users selected require auth on their accounts, it meant having to share the account username and password to everyone who needed to access the forms.
With the new Ona, we are transitioning all of our users over to the new ODK Collect platform configuration settings: https://odk.ona.io. With this new set up, each user enters the above url in ODK Collect along with their unique username and password. When selecting Get Blank Form, Ona will return a list of all forms where the user has Can Submit or higher permissions. What's really nice about this is you never have to worry about reconfiguring your devices to point to a different account for different surveys. It also makes it very easy to control who can submit data. Not only does this greatly improve account security, it also allows each form submission to be tagged with the data collector's username. This appears as the _submitted_by field in the data table.
If you have any questions or concerns about transitioning over to the new platform configuration settings, drop us a line today! Please note, we'll continue to support https://ona.io/[your-ona-username] for the foreseeable future. However, please consider transitioning to the new configuration url https://odk.ona.io at your earliest convenience.
Project management
Admins can adjust a project's settings by visiting the Settings page. This is also where a project admin can delete the project (Warning! This action cannot be undone) or transfer the project to another individual or organization account.