Since we first launched Ona, we've always dreamt of offering a real-time dashboard solution to our users. We're excited to announce that by integrating with our new analytics platform, Canopy, it's now easy to create interactive, real-time dashboards with your data in Ona. Whether you are monitoring a survey or managing a field program, you can explore your data, quickly inspecting trends and discovering important insights. Once you've found the story you want to tell with your data, you can share these insights in beautiful, intuitive dashboards on a public site or privately with a password.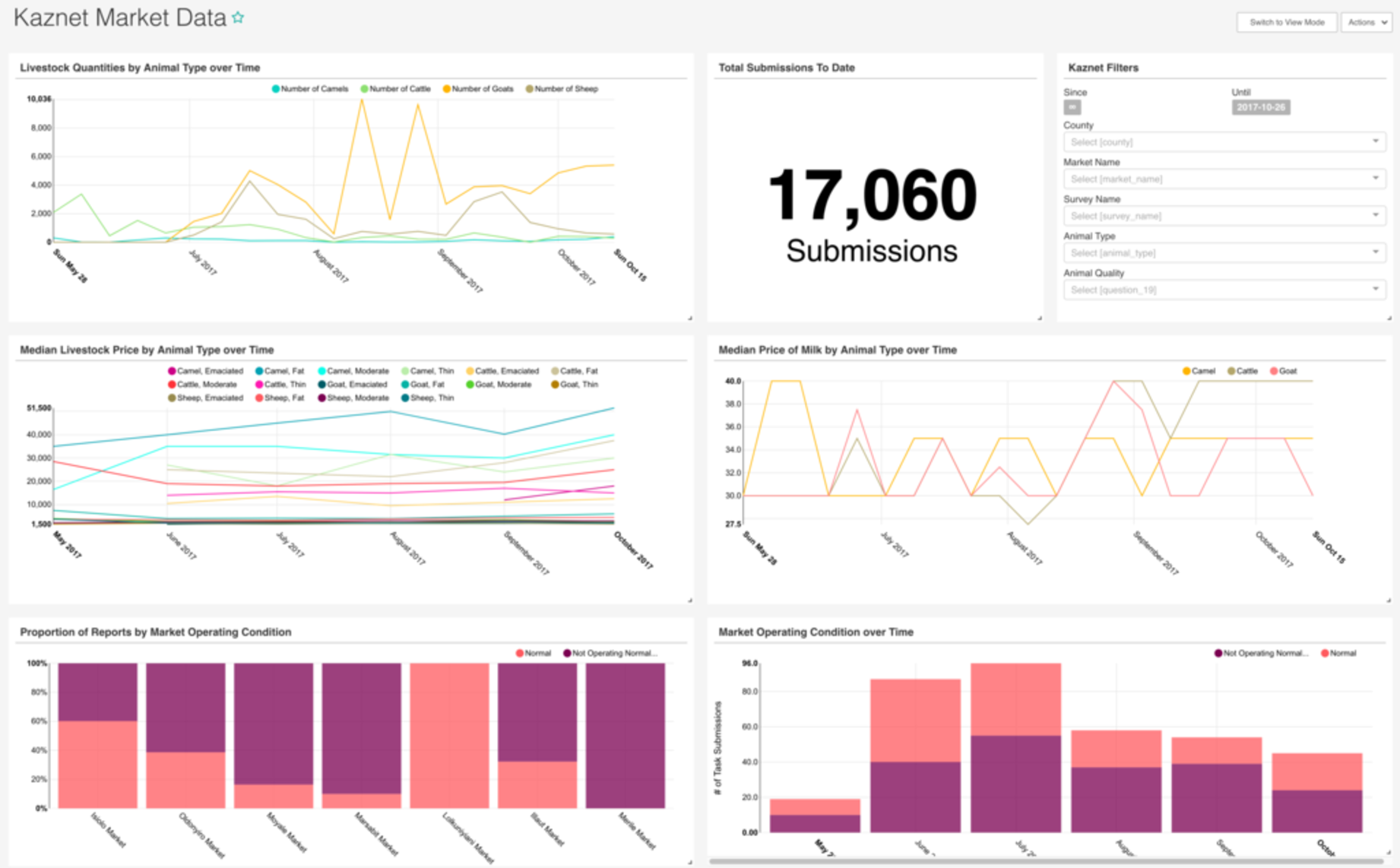 Above: For the International Livestock Research Institute (ILRI), we built a Canopy Discover dashboard with statistics on livestock markets in Kenya, including trends in quantities and prices over time per animal, market operating condition, and total submissions.
What can Canopy Discover do?
Our dashboarding solution called Canopy Discover comes with:
The ability to generate charts from different datasets and combine them into a common format
47 prebuilt charts
Connectors to stream data from Ona and other static and real-time data sources
Ability to publish a dashboard publically or share securely with partners behind a password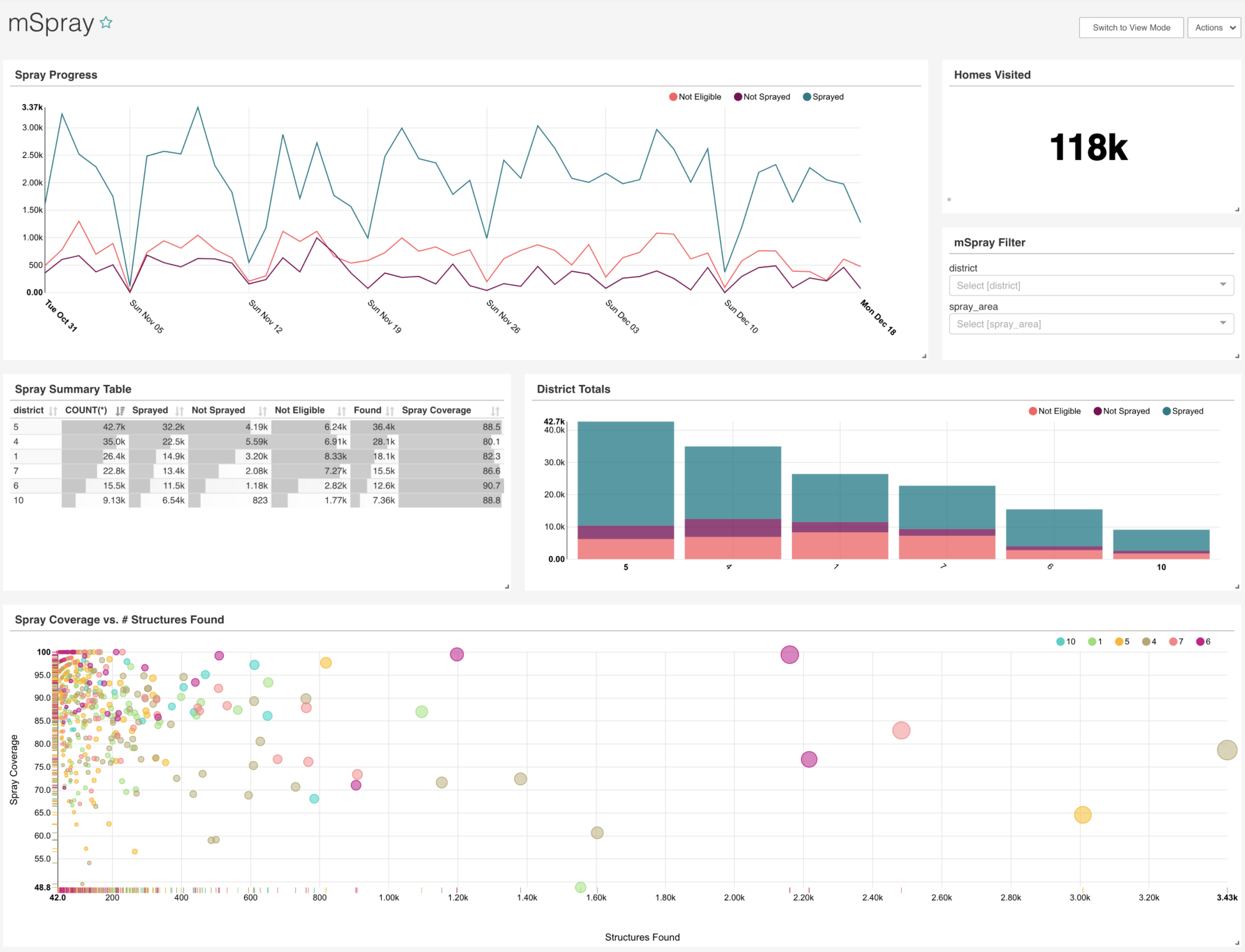 Above: For the mSpray project in Zambia in which front-line workers move through communities and spray eligible structures with a mosquito-killing insecticide to prevent the spread of malaria, we built a dashboard that shows the numbers of sprayed, not sprayed, and not eligible to be sprayed structures over time, the spray coverage rate and spray totals per district, and the outlier spray areas with a high number of structures but low spray coverage rate. The dashboard includes filters to refine visualizations to a particular district or spray area.
Interested in learning more?
We currently are in private beta with initial partners, but are looking to open up access to another set of early adopters. If you are interested in learning more please email hello@canopyinsights.com with a brief description your data needs. Our team of data experts will then be in touch to discuss if Canopy can help.