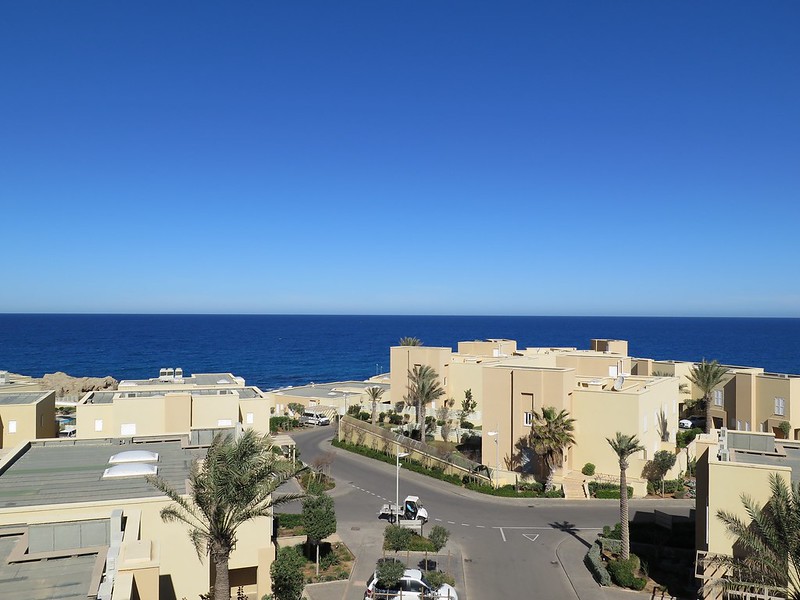 View of the Mediterranean Sea from Tripoli
On February 20th 2014, Libya elected an assembly to draft a constitution intended to advance the country's transition to democracy and break a political stalemate more than two years after an uprising toppled Muammar Gaddafi. Ona worked with the Libyan High National Election Commission and the United Nations Development Program to build a data infrastructure platform which ensured that each vote was counted accurately and securely. Tally-Ho, an open-source system was built in just 4 weeks and used to tally hundreds of thousands of votes from in-country polling stations and overseas voting stations around the world.
For the sixteen days our team members were in Libya, they were mostly head down, buried in their laptops. It was imperative that no time was wasted because Libya was ready to vote after two years of political stalemate. They were ready to vote with the platform we were building. The work was exciting. The intense work load was expected. What was not expected were the experiences that Libya would offer.
Before The Trip
"When I received the news that I would be travelling to Libya, I had mixed feelings. Excitement. Skepticism. Excited because I was privileged and honoured to be part of a historic event in the lives of Libyans. On the flip side, I kept wondering if the work I was tasked with would bring any meaningful change to the citizens of Libya as they forged forwards towards democracy."
"I was excited about going to Libya. As an African, I felt proud as I was going to contribute positively to another African country. And to be part of an election in a country outside my native Kenya—so exciting and positive! I also thought that the project would be a great challenge as we were required to build a robust system in a relatively short period."

A Libyan fisherman waiting for his catch
Impressions
"Once we arrived, I was happy to find that the majority of the Libyans we met were well educated, with a good number of them receiving their education in Europe. They were eager to go back home and contribute towards the development of their country. One local developer we worked with was compelled to leave the United States during the Libyan revolution to help his countrymen in their fight for democracy. This was admirable.
Libyans are very proud of their culture and heritage. They were open to sharing their experiences with us. Our cab driver was especially knowledgeable about what was going on in the country. What stood out from my conversations with him was that he believed hat there is an increase in opportunities for Libyans, especially opportunities to study through scholarship.
One surprising thing was the Libyan road network. From the news reports , I expected Libya to have damaged roads from the unrest, but the reverse was true. The roads were wide, well-built and maintained. I was also wowed by the physical beauty of Libya. We were by the sea and the views were fantastic."
"My time there was eye opening. I was not prepared to see the unfinished construction, vacated houses. In some ways it seemed as though the country had come to a standstill. It was calm in an eerie way. It was also isolating. As foreigners, we were not sure whether it was safe to walk the streets of Tripoli or not. We spent most of our time in secure locations, but that wasn't half bad as the views from our house were beautiful."
What We Missed
"It was quite unfortunate that we were not able to visit Leptis Magna. The ancient city 75 miles east of Tripoli is considered one of the most spectacular and unspoiled Roman ruins in the Mediterranean."
Parting Thoughts
"I will always remember how friendly the people were and the optimisim of country's youth about a better future for Libya. Even though the rest of the world sees the country as a dangerous place, to the people and families that live there, it will of course always be home."
"What I took away from Libya is the optimism of its people… and also some culinary skills. I did not know there were so many (interesting) ways of preparing pasta. For that, I will credit my colleagues. We had no time to make fancy dinners and pasta sufficed admirably."