WHO releases first ever reference app for antenatal care
WHO launched their first ever SMART guidelines for Antenatal Care (ANC), including the release of the WHO ANC reference app, developed by Ona.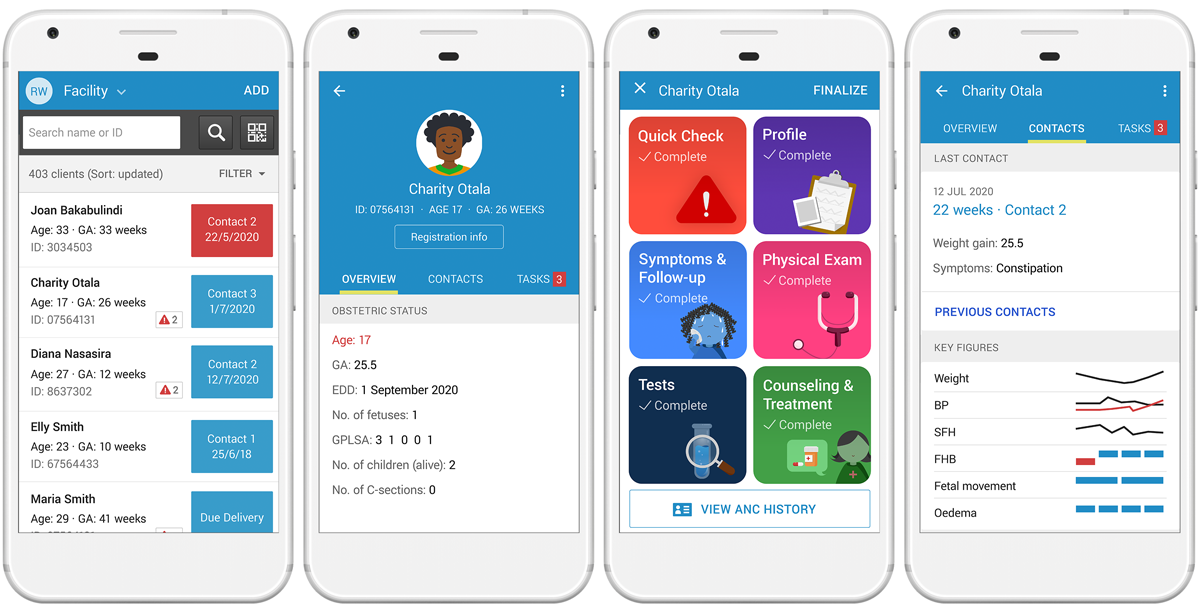 The reference digital health app, built on the OpenSRP platform, incorporates the latest WHO ANC narrative guidelines in a ready-to-use app for skilled ANC health workers. The app features all of the complex ANC decision support logic and care algorithms from the WHO guidelines, combined with an intuitive and visually-appealing interface that helps the user learn and/or reinforce the guidelines as they go. Countries can use the app as is or easily make changes based on their own country's adapted ANC guidelines. 
With the reference app, countries no longer have to interpret and translate narrative guidelines into digital tools, a notoriously difficult, drawn out, and oftentimes, subjective process. We worked closely with WHO to ensure the ANC guidelines have been dutifully followed. Countries can also be assured that the app will be updated as guidelines evolve over time. Instead of building an ANC app from scratch, countries can invest precious time and resources into deploying and scaling a proven solution within their country's digital health ecosystem.
Next we are working with Google and WHO to implement a next generation of the ANC app that will be FHIR-based and able to automatically interpret WHO's SMART guidelines. We will make some exciting announcements related to this in the near future.
To get access to the reference ANC app, fill out this Google form from WHO.