WFP Launches Its Global Data Collection Platform 'MoDa' Powered by Ona!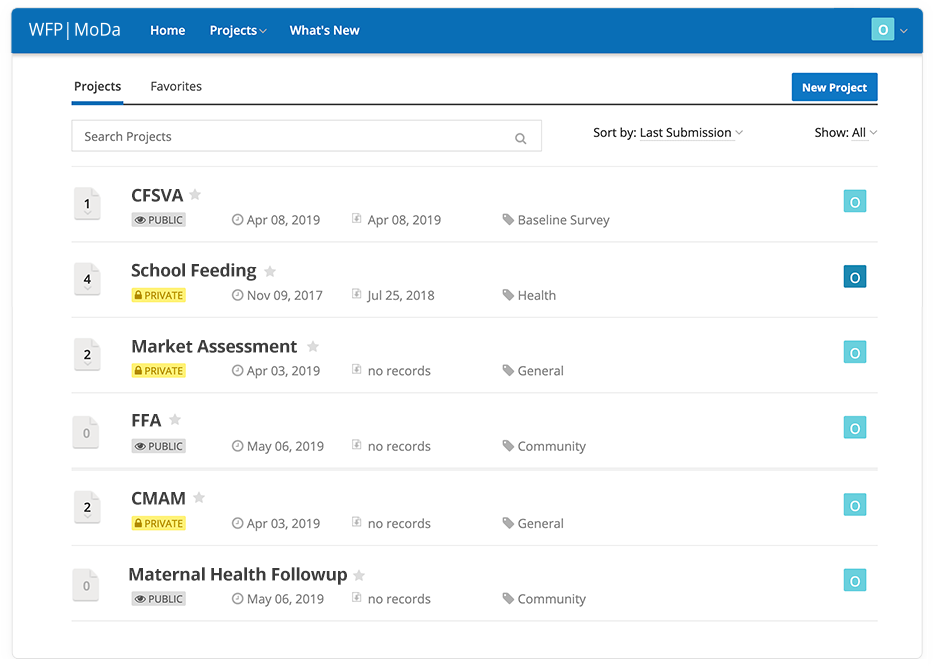 WFP MoDA homepage
We are thrilled to announce that last week, the World Food Programme launched a new data collection platform, MoDa, powered by Ona. The platform will be rolled out to over 83 WFP country offices and will be the main platform for data collection for WFP.
MoDa, lauded by WFP as a "leading-edge platform", is modelled on Ona Data, which is used by thousands of users globally. MoDa provides a powerful medium for WFP staff to create their own data collection tools, including surveys, monitoring forms and reporting tools. WFP chose Ona in response to "evolving needs from its staff, including the need for a faster mobile app for data collection, offline capabilities and custom form creation".
Data collected in MoDA will be seamlessly integrated with other WFP data systems and will facilitate structured data collection and sharing across WFP programmes, country, regional and global offices. The platform's integration capabilities will allow WFP to consolidate and analyse the data they collect seamlessly. It will also enable WFP to determine where and when to take action, monitor performance, assess results of their interventions and make evidence-based decisions.
WFP is the latest global organisation to adopt Ona's data collection platform as its preferred corporate data platform. To learn more about how to adopt Ona's tools, please reach out to join us.