Highlights of The World Vision Tech Expo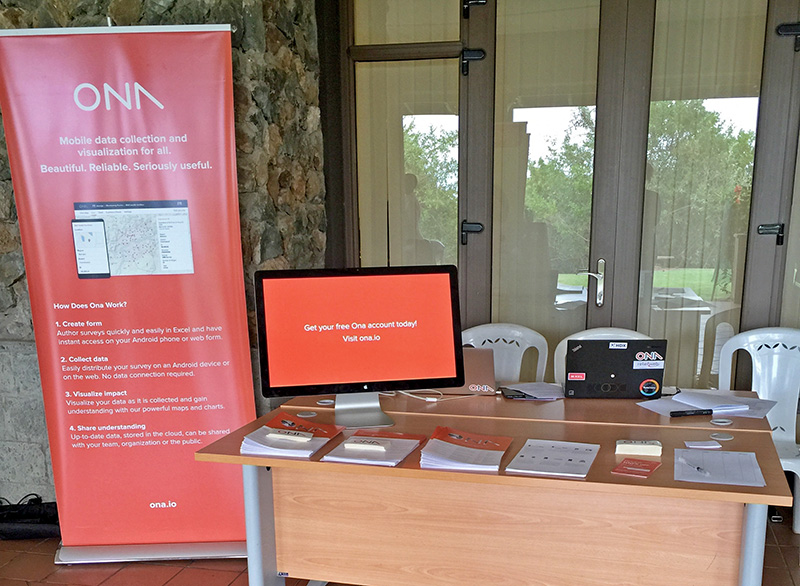 Ona at the World Vision Tech Expo
Last week, World Vision held a technology expo at the Great Rift Valley Lodge in Naivasha. Professionals and technology firms, including Ona, were in attendance to network and learn about the great work others are doing. As a social enterprise that uses technology to make data accessible, we took this opportunity to showcase Ona's data collection and visualization tools.
A majority of those who came to learn about Ona were already using ODK Collect. To users familiar with ODK Collect, we were able to show the value in automatic analysis and real-time charts and maps. Most questions we received revolved around security and privacy of hosted data. This resulted in productive discussions about features like permission levels—that ensure data security and privacy and encrypted forms—that extend security to your data during data collection. We also engaged in in-depth talks about the technology powering Ona and the security features it provides.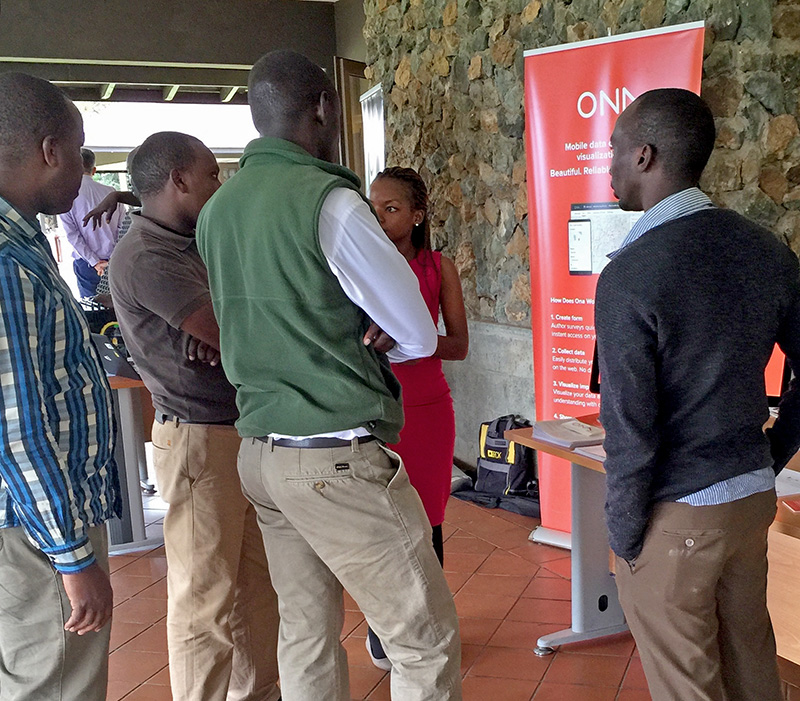 Explaining Ona's data platform to conference attendees.
Another organization at the conference included Humanitarian Data Exchange (HDX), who showcased their open source platform and discussed the concept of Humanitarian Exchange Language (HXL) in data analysis.
Below are more pics from the expo, courtesy of @mistersitati.
Showcasing @humdata w friends @brcknet @onadata @leaphealthmobi at @WorldVisionEARO retreat today pic.twitter.com/SZJOWhN8Qh

— Moses Sitati (@mistersitati) September 22, 2016