Introducing Enhanced Form Dashboards in Ona Data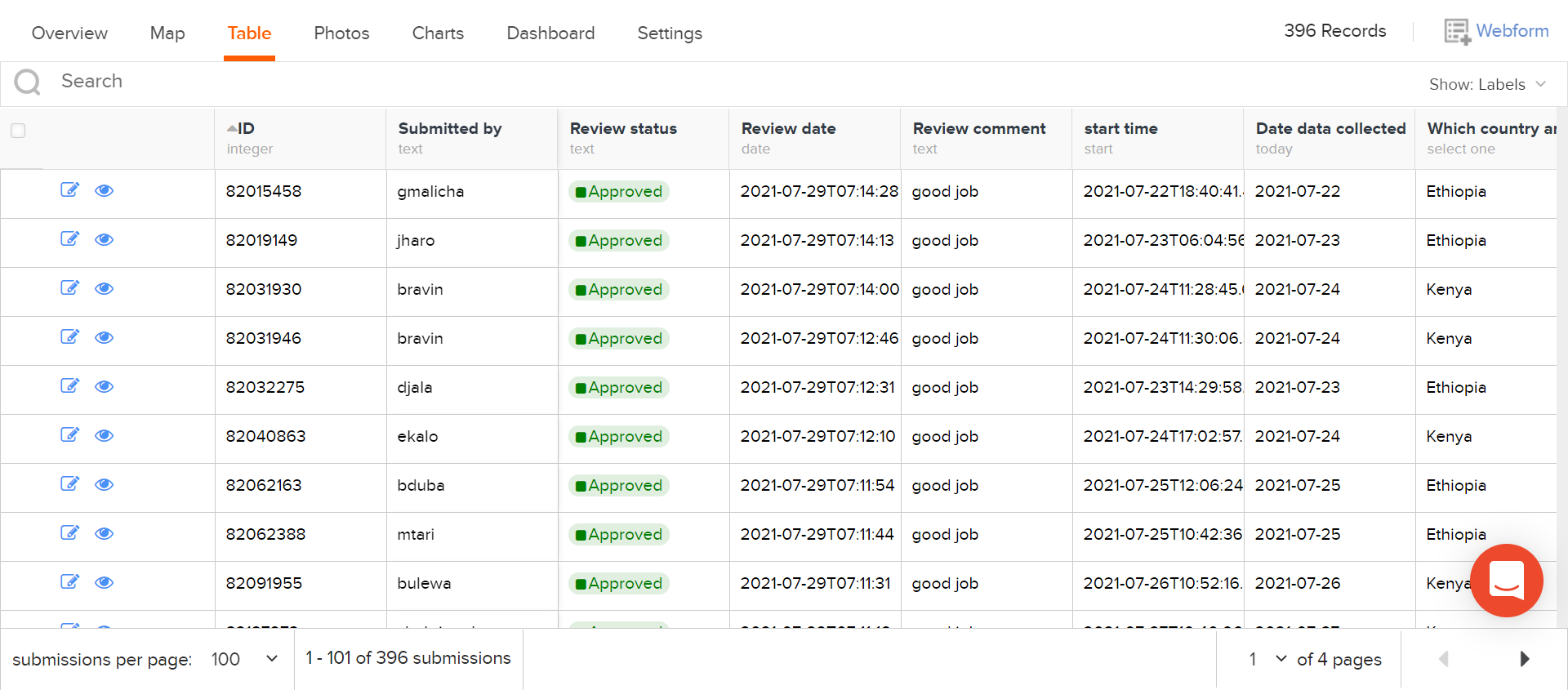 We are excited to introduce enhanced form dashboards to Ona Data. Customer feedback is core to our product development and customers have expressed the need for increased speed and usability when viewing data in Ona Data's submissions table.
The updated form dashboard provides significant improvements in performance — especially for large data datasets, which now load in seconds and have smoother scrolling across rows and columns in the submissions table. (Per our tests, it works on forms with 100,000+ submissions and 200+ questions!)
We are providing beta access to this feature, which is configurable in Account Settings. We encourage you to provide feedback through Ona Data's chat as we work towards general availability. 
Enable the enhanced Form Dashboard by following the steps outlined below:
After

logging into Ona Data

, go to the Settings panel using the top right menu.


Select Edit Account Settings in the menu bar.

Scroll down to Beta Features and enable Form Dashboard by clicking the toggle.


To view the new Form Dashboard in action, visit any form with submissions. The difference will be most noticeable on a form with more than

100,000 submissions

. An orange

Beta badge will appear after the form name.


Select Table from the menu items to view the tableview.