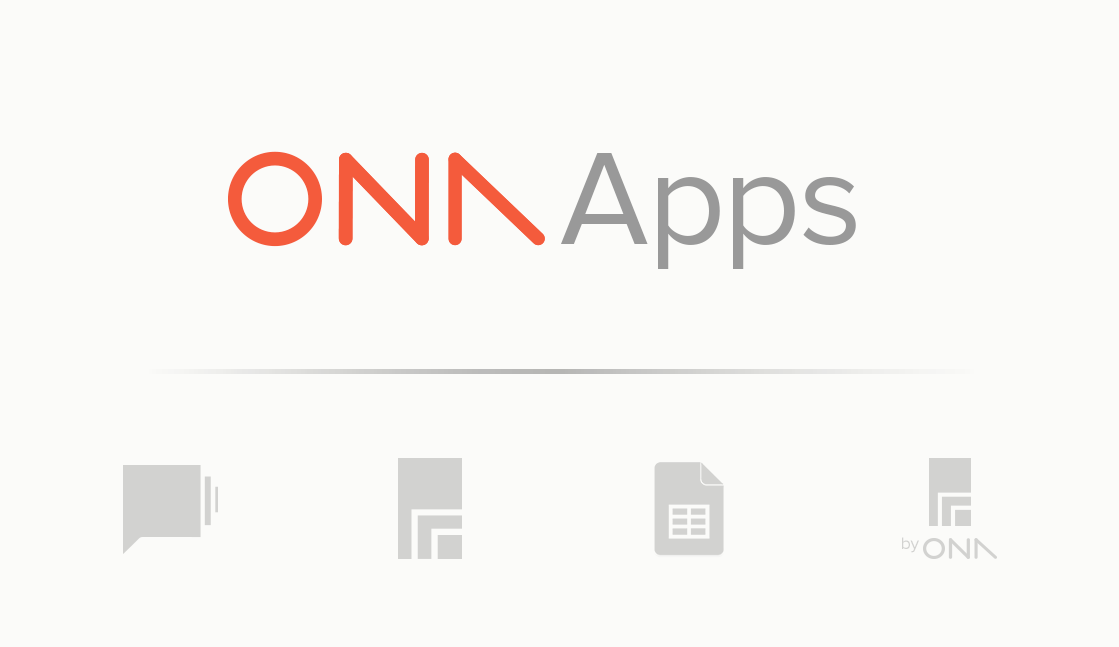 After months of coding, QA, and refinement, we are excited to announce the launch of Ona Apps!
While we thrive to create simple and robust tools to visualize and use your data, we realize there are other tools for your unique tasks. Choice, after all, is a great thing.
With Ona Apps, you can grant access to your data in Ona to external apps. We've gone to great lengths to make the integrations as seamless, simple, and reliable as possible. We take care of the tricky technical integration work, so you can focus on creating the best possible solution for your challenge.
We are excited to announce Google Sheets as our first Ona App. The Google Sheets integration will make it possible to automatically post and sync your data to an online spreadsheet. New submissions and edits made on Ona will be automatically reflected in your Google Sheet in real-time. With your data in Google Sheets, you can access a wealth of new options including creating simple real-time dashboards and reports. This also makes it possible to connect to plenty of online apps that can access Google Sheets as a data source. These include powerful BI and mapping tools like Tableau and CartoDB. Look out for documentation about Ona's Google Sheets integration.
We are also excited about an upcoming RapidPro integration, which is currently in testing. RapidPro, developed by Nyaruka and UNICEF, provides a powerful way to visually develop interactive SMS apps and questionnaires. Our integration with RapidPro will make it possible to push data from a form submission in Ona automatically into a "flow" in RapidPro or TextIt. This opens up a lot of exciting options from triggered data alerts to automatically registering households for SMS questionnaire follow-up.
By combining these two powerful platforms, we are unlocking a host of new exciting opportunities we think you'll be excited to explore. Ona Apps is an exciting release for us since it allows us to focus our time where we can create the most value. Our goal is to provide you with the best suite of tools and support to help you have an even greater impact through data.
Ona Apps are available immediately to users with paid accounts that include other advanced features such as XLS reports and filtered datasets. You can upgrade your account by filling out the form on Plans and we'll get you set up.