KLL Humanitarian Quake Map now available as basemap in Ona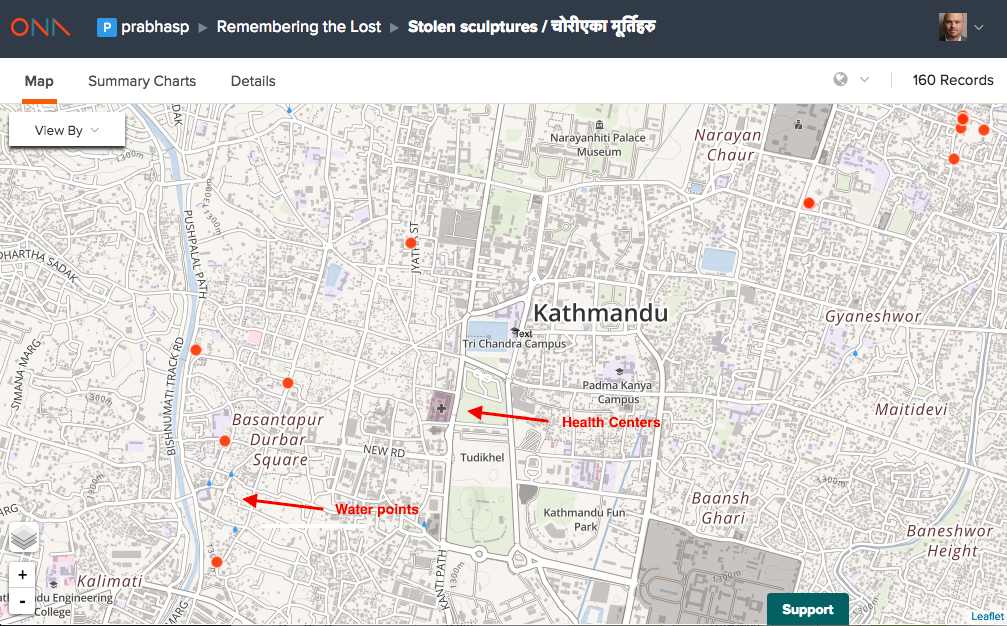 Source: Remembering the Lost – Map of Stolen Sculptures from Nepal
The Nepal earthquake has shown how important open map data from Open Street Maps (OSM) can be in a humanitarian crisis of this magnitude.
Our friends at Kathmandu Living Labs and MapBox worked together to develop a print friendly map that highlights key infrastructure, critical after an earthquake, like water points and schools. The ability to build tailored maps, that highlights key data for a specific function, is one of things about OSM combined with tools like Mapbox that really excites us. This map is an early, but important, example of that.
KLL has been working to make these maps avaiable to first responders like the Canadian Forces DART to aid in their rescue efforts.
We're proud to make the KLL Humanitarian Quake map available as a default basemap option in Ona. If you are a group in Nepal, helping with the response, and are thinking about using Ona please let us know how we can help.