Ona at the WFP and Gates Foundation Vaccine Delivery Workshop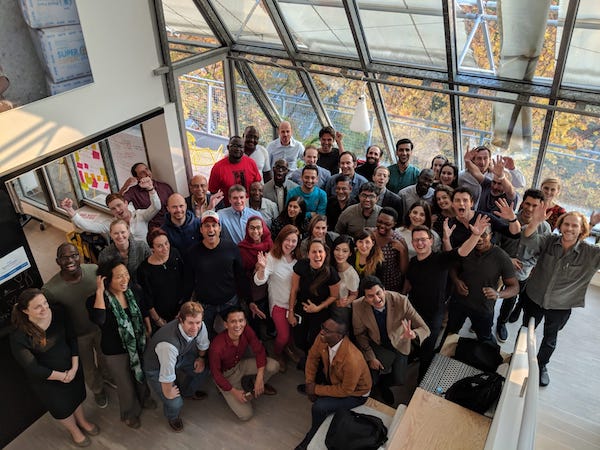 We spent last week at the WFP Innovation Accelerator in Munich. As the winner of a Bill and Melinda Gates Foundation GCE grant for vaccine delivery, Ona, mPower, and the JHU SPH workshopped our True Cover project. We were one of eight teams selected to refine our ideas while networking with mentors, experts, and each other.
All the teams approached the challenge of reaching 100% vaccine coverage from different angles. It was great to the see how our unique approaches could work together to address the problem. The below diagram shows all our different projects connecting to the goal of 100% coverage, and calls out OpenSRP as an essential component.