What's new?
Introducing the Canopy Data Platform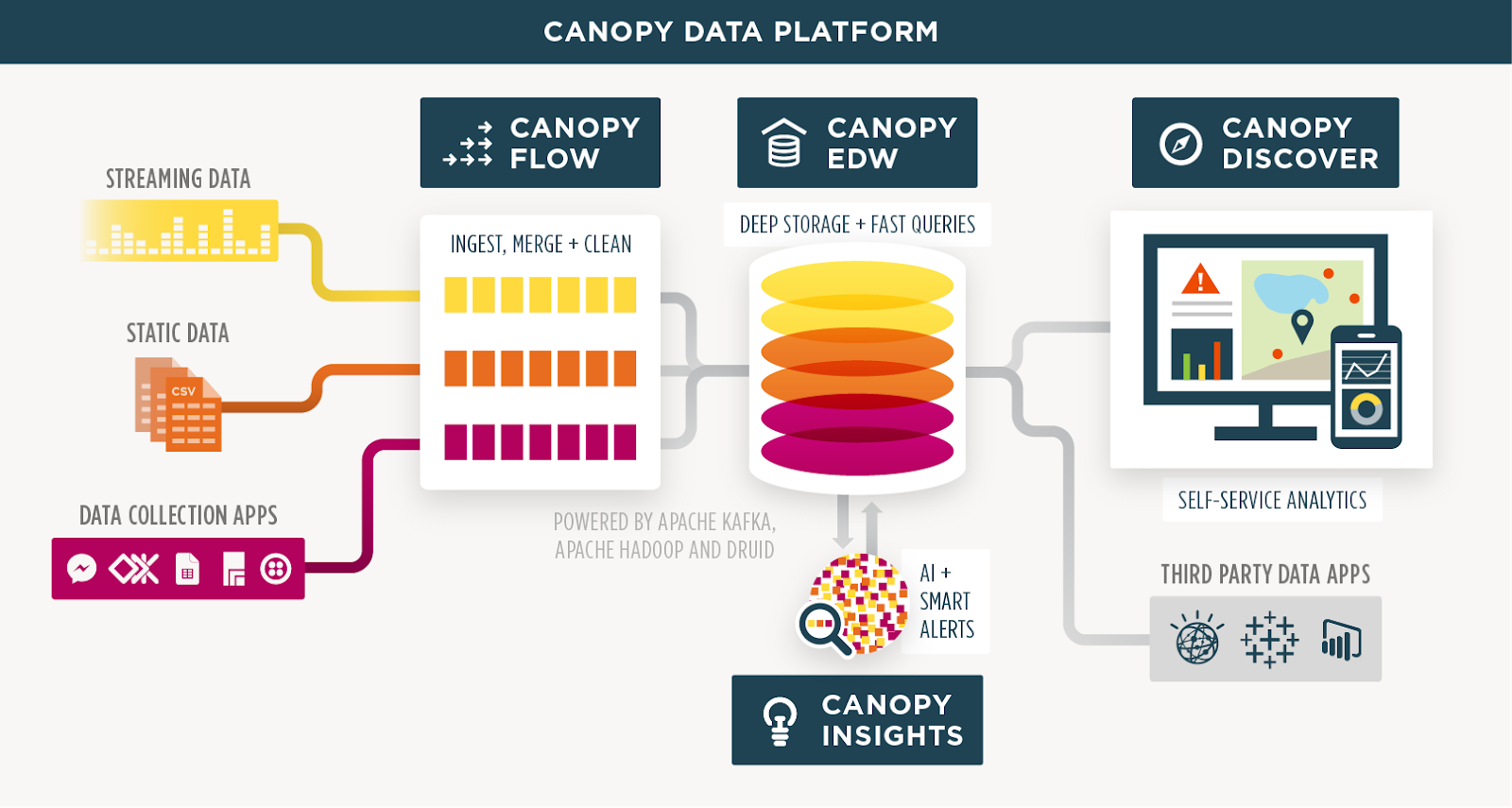 Canopy is Ona's new enterprise analytics solution that complements the data collection done in Ona and other sources. With Canopy, organisations are able to understand the data they have collected, effortlessly draw key insights, review historical trends and make informed decisions.
Canopy enables our clients to take advantage of world class technologies that can pull data from any source including data collection apps like Ona, Kobo, CommCare, OpenSRP, RapidPro, ODK, Messenger, Telegram, or any app with an API. The Canopy infrastructure allows you to blend this multisource data together, giving you a comprehensive look at data from across your enterprise.
Read more about Canopy on canopyinsights.com or the Canopy blog, or drop us a note at hello@canopyinsights.com.
Ona updates
You can now bulk delete submissions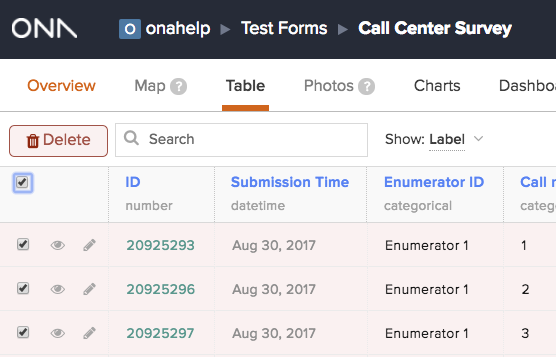 We have made data cleaning easier by giving you the opportunity to select and delete multiple records at a time. Previously, users with 'admin' or can 'edit rights' could only delete a record at a time.
Linked datasets and repeat groups
We have it made it possible to pull data from repeat group fields using the linked datasets feature.
For more on the latest updates and bug fixes, please visit our release notes.
Newsworthy
[WATCH] Bill Gates gives a demo of mSpray at Malaria Summit 2018. Philanthropist and co-chair of Bill and Melinda Gates Foundation, Bill Gates, recently gave a presentation at the Malaria Summit held in London this year showcasing how the effective use of real time surveillance data can help eradicate malaria. Gates describes the technology Ona built, mSpray, as pioneering. mSpray has been shown to help drop Malaria rates by over 22% – a 15% improvement over traditional Indoor Residual Spraying programs.
Visit our exhibition booth at ICT4D in Lusaka. Ona will be attending the ICT4D conference taking place in Lusaka, Zambia from May 8th – 10th. We will be presenting the Integrated Response Platform, an open mapping platform (built on the Canopy infrastructure) we developed for DFID that is being used in Somalia to help better coordinate humanitarian response. Register for the session at ICT4D.
Ona and GDPR Compliance. The EU has introduced important new data privacy legislation called GDPR (General Data Protection Regulation) that will go in effect on May 25th, 2018. We at Ona take data privacy and security seriously. Read more about what we are doing to comply with these new regulations.