OpenSRP for health digitalization in Bangladesh, Indonesia, Pakistan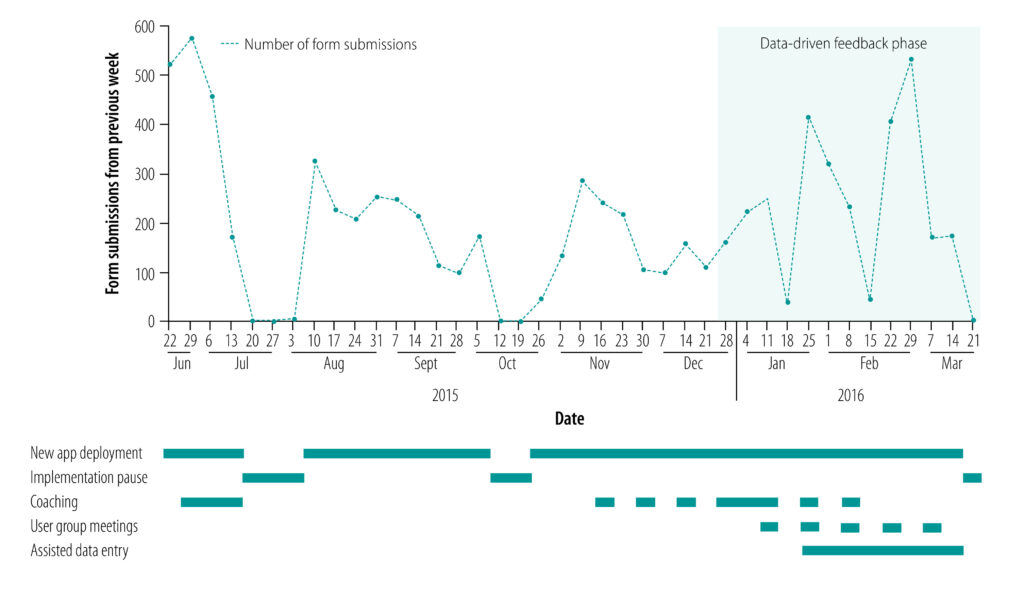 We contributed to a WHO Bulletin article examining OpenSRP's real world impact in Bangladesh, Indonesia, and Pakistan when transitioning from paper to digital-based health systems. The study covered training and monitoring 65 health workers across three countries from 2014 to 2018.
Some interesting findings were:
Change management should not be underestimated. Data-driven feedback and coaching are vital to optimize platform uptake by health workers.
Well-designed applications require new thinking around point-of-care decision support whereas paper systems simply cover data collection and indicator reporting.
This article was authored by our partners at WHO, IRD Global, the Johns Hopkins Bloomberg School of Public Health, the Summit Institute of Development, Jhipiego, mPower, and Oxford University. The full text is available to read on Pubmed.