Welcome Jason and Kipsigei!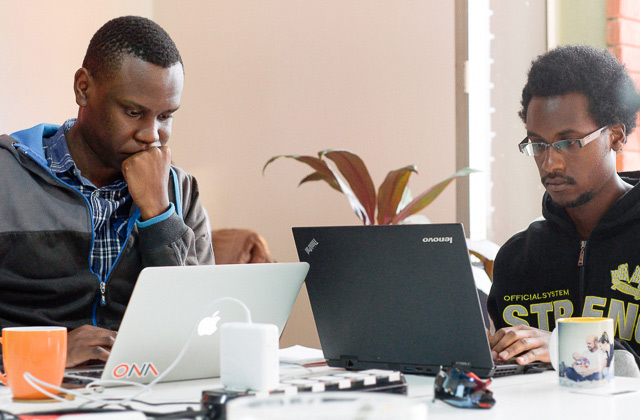 Last week saw two new members join our cause… introducing Jason Rogena and Kipsigei Cheroigin!
Jason has joined us as a software developer for Android. He previously worked as a developer for Sendy where he managed the servers and back end code. At Ona, he will be helping out on the OpenSRP Team and aid building the next generation of Ona data collection apps. His immediate task is to make modifications to OpenMapKit to make it work better with mSpray. mSpray is a tool Ona has been developing with Akros to help manage large scale IRS spray programs across southern Africa, which is an important step to malaria control. If he is not trying to figure out something groundbreaking on Android, you'll find him practicing tennis with Serena Williams. Jason has a degree in computer science from the University of Nairobi.
Kipsigei has joined us as a software development intern on the Ona data platform. He specializes in C# and Java. Before Ona, Kip was a freelance application developer for Upwork. Kip is an avid soccer fan and Liverpool supporter who thinks Game of Thrones is overrated. In his free time, you'll find him catching up on some of his favorite TV shows or enjoying a good soccer match. Kipsigei has a degree in computer technology from Jomo Kenyatta University.
We look forward to more successes with these two new additions.
To greater heights!